Announcements & News
Annual Eggstravangza!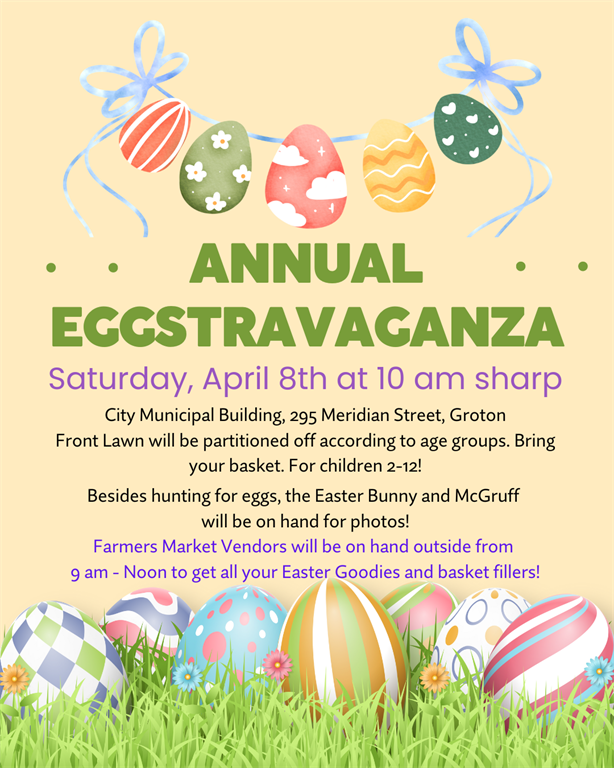 Indoor Pop-Up Farmer's Market Schedule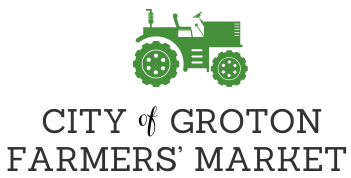 WINTER POP-UP MARKETS
Saturday, April 8 (9 am - Noon, Outside with Eggstravaganza!)
Sunday, May 19 from 11 AM - 2 PM
Office Hours
Currently our Office is open to the public Monday- Thursday from 8 am - 4 pm
We are available on the phone from 8:00 am - 4:00 pm every weekday and there is a locked blue Drop Box to leave us any needed documents, on the right hand side top of the landing at the City Municipal Building located at 295 Meridian Street, Groton CT.
MASKS ARE ENCOURAGED BUT NOT REQUIRED
Groton City Clean Up Day, Sat, April 22nd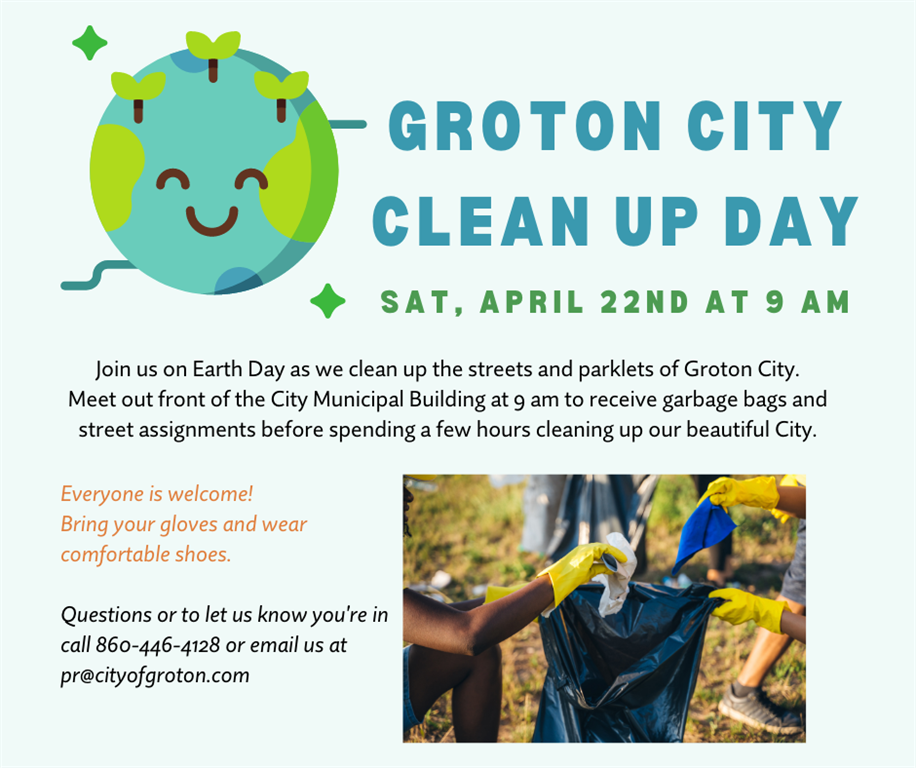 Gift Certificates available for a 2023 Beach Pass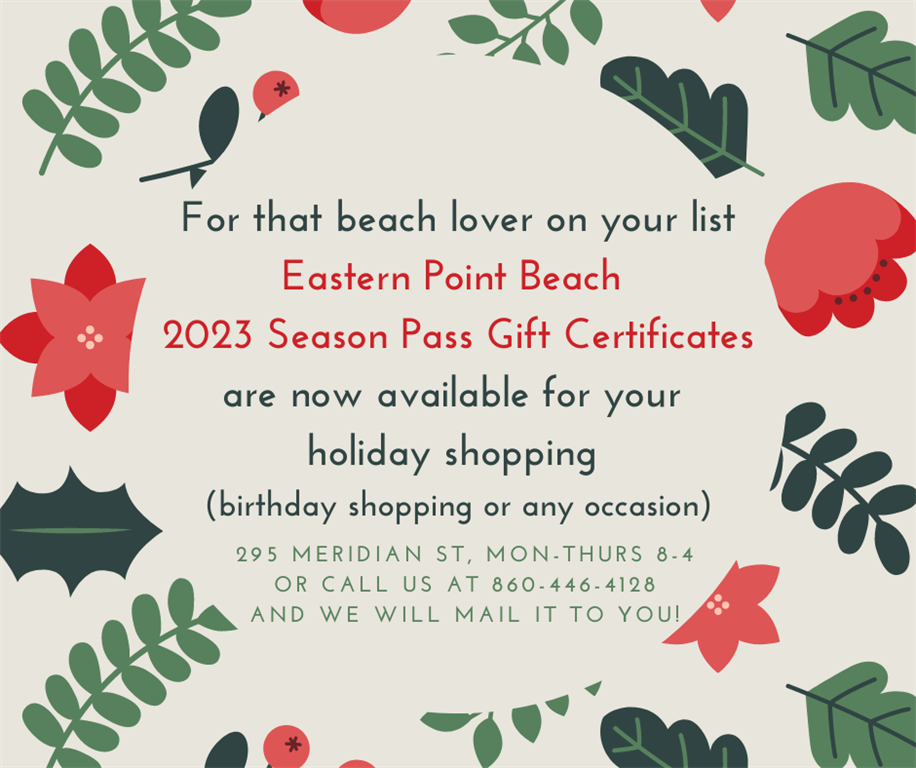 Refund/Charge Policy
Refund Policy
There are no refunds unless a program is cancelled by the Recreation Department. In the case of cancellation by the Rec. Dept., the program fee (less online convenience charges) will be refunded via check from the City of Groton. All fees are non-refundable and non-transferrable, except with a physician's note. In this instance, a prorated credit (less online convenience charges) will be issued.
Convenience Charge
There is a $1.75 per transaction fee that will be added to your total upon checkout for all credit/debit charges and $2.50 per transaction fee for ACH. These charges are applied in consideration of the bank fees which the City bears to accept credit cards as a form of payment.